If you were in a serious car accident, you can expect a challenging time ahead – physically, emotionally, and financially. Car accidents lead to expensive medical bills, lost wages, lost earning capacity, and a range of physical and emotional consequences, especially if you sustained severe or life-threatening injuries.  
In most cases, the at-fault driver can be held accountable. An insurance claim can be filed with the at-fault driver's auto insurance company. This may prove to be far more complicated than you may expect if the injuries are serious, catastrophic, or life-threatening. The insurance company is representing the at-fault driver, and does not represent you. You need a lawyer to level the playing field and protect your right to the compensation you deserve.
How A Car Accident Attorney Can Help you
Being involved in a car accident is a distressing event even if one isn't at fault. For many, this will be their first interaction with insurance companies and the process of recovering the full compensation available.
While insurance companies aren't often outright negligent or entirely unwilling to reimburse car accident victims, the fact remains that like all for-profit establishments, they do try to bolster their bottom line and reduce the amount of money they send elsewhere.
Insurance companies often deny valid payments for a number of reasons. If you aren't aware of this or lack the professional resources to combat it, you are going to end up receiving less money than you probably deserve.
Why You Might Receive Less Than What You Are Entitled To
If you are considered to have been either partially or completely at fault

If your claim is substantiated by too little data
Our Car Accident Lawyers Fight For The Maximum Compensation
Even a tight case supported by plenty of evidence often begets a smaller settlement than it deserves. Thus, our very experienced car accident attorneys will advocate for you to protect your rights and get the maximum compensation that you are entitled to. While you recover physically and emotionally from the accident that occurred, our attorneys will be diligently fighting for you.
The insurance company you are dealing with will be looking for every reason not to pay you. Our team of experienced car accident attorneys will be looking for the exact opposite. There is little else more frustrating than being involved in an accident, then having to experience the frustration and setbacks involved in getting benefits and compensation that is rightfully yours.
AFTER A CAR ACCIDENT: TAKE THESE STEPS 
Report the accident immediately – File a police report and contact your insurance company

Go to the hospital or visit your doctor for medical evaluation and treatment. Inform your doctor that you have been in a vehicle accident.

Be upfront about any previous injuries or a preexisting medical condition. The at-fault driver's insurance company will find these facts when disputing your claim.

Take photos of the accident site, the other vehicles, and any skid marks on the roadway.

If possible, gather the phone number and other contact information from any eyewitnesses.

Consult with an experienced auto injury attorney. Filing an injury claim is complex, requiring extensive documentation, supporting evidence, and medical information. Rodriguez Law Firm is here to assist you through this complex process.
Types Of Car Accidents
Car accidents occur for various reasons. Some of the most common reasons include:
Excessive speed

Drunk driving

Distracted driving

Vehicle system failure (tires, brakes)

Texting while driving

Unsafe turns

Unsafe merging

Swerving out of lanes

Wrong-way driving

Motor Vehicle accident in traffic
Potential Damage Available For Car Accidents
Car accident attorneys handle accident cases day in and day out. If you take on your own case and lack the knowledge and experience needed to pursue all possible damages, you are likely going to miss out on several possible damages potentially available to you, including:
Punitive damages, for crashes that resulted from gross negligence on the part of the offending driver.

Non-economic damages, including pain and suffering, emotional anguish, and reduced quality of life.

Economic damages, including your medical expenses, any required surgeries, lost wages, physical rehabilitation, vehicle repair, property repair, and any disability costs.
Distressed, confused, and distraught, car accident victims often unknowingly play down the costs and setbacks involved in something as serious as a car accident, or they simply do not understand that they can be compensated for more than direct damage to vehicle and person. An experienced attorney can help you grasp the full scope of damages recoverable so that you receive the fullest and most just compensation possible. Such will never simply be handed to you. It has to be fought for. That is what we specialize in.
Car Accident Statistics
A car accident occurs every 4.1 minutes. Every week, 16 people die, and 1,260 people are injured. Yearly, staggering numbers are reported by the DMV:
128,172 car accidents per year

41,852 car accidents with injuries

568 drivers killed

135 passengers killed

50,625 drivers injured

13,508 passengers injured

5,286 drivers seriously injured

1,464 passengers seriously injured
Types Of Car Accident injuries
Car accidents, even at slower speeds, can lead to very serious, life-altering injuries, including:
Brain injuries

Spinal cord injuries

Back injuries

Neck injuries

Broken bones

Internal injuries

Amputations

Disfiguring injuries
Your case is unique. Every detail must be evaluated, including medical records, the scene of the crash, the vehicles involved, along with any financial information that affects the level of compensation paid. 
How Much Does It Cost To Hire A Car Accident Injury Attorney?
A good car accident attorney can be worth their weight in gold. But they cost much, much less than that. In fact, our car accident attorneys charge no fees at all unless we win. That means we offer free consultations, require no upfront costs, and have no retainer fees or hidden fees. Any fees are agreed upon ahead of time and our clients are not hit with unsuspected bills. If Rodriguez Law Firm takes on your case and fails to secure financial compensation for you, the cost to you is $0.00. We only charge a fee if we win on your behalf, and that fee will be a percentage of what was won. Our mission is to make excellent legal representation affordable to all of our clients and our fee structure motivates our team of professional attorneys to secure the largest possible compensation for your case, while making your payments easier, even in times of stress and need.
Call Rodriguez Law Firm If You Have Been Injured In A Car Accident
If you or a loved one suffered minor, serious, or catastrophic injuries in a car accident, your primary concern is your health and a full recovery, which may or may not be possible. Unfortunately, there are legal matters that must be addressed. All evidence supporting the claim or lawsuit must be preserved as early as possible. A vehicle involved in a crash can be critical evidence in a case filed against another driver. Eyewitnesses to the accident must be interviewed before memories fade, or a witness becomes difficult to find. When your case is managed by the Rodriguez Law Firm, we take immediate action to ensure every critical piece of evidence is gathered and preserved, and all filings are within the time limits imposed by law.
Why Choose Us?
Not all car accident lawyers are equal in natural talent, experience, and personal dedication to the people they represent. At Rodriguez Law Firm, our team of seasoned trial attorneys is committed to providing personalized legal counsel to their clients. We are committed to fighting for the maximum compensation possible, based on the facts in the case, and we are relentless in protecting the interests of the people we serve. 
Same Day Free Consultation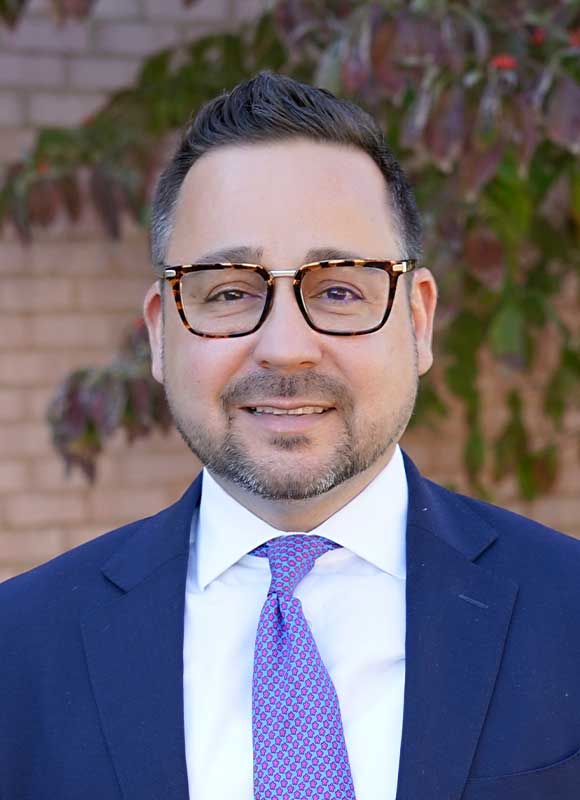 We don't think it's right or fair that injured people have to fight insurance companies, especially as they are still recovering from their injuries. That's why we make it our mission to take the burden off your shoulders.
We don't think it's right or fair that injured people have to fight insurance companies, especially as they are still recovering from their injuries. That's why we make it our mission to take the burden off your shoulders.