Any vehicle collision can cause serious or fatal injuries, but few crashes are more deadly than those involving large commercial trucks. Truck drivers that operate big rigs or semi-trucks are legally required to follow a comprehensive set of regulations for the protection of others that share the highways, streets, and roads. Unfortunately, violations are common, whether in hours of service, speed of operation, drug or alcohol consumption, a failure to inspect and maintain the truck, and an array of other violations. Call Rodriguez Law Firm at 000-000-0000. 
Injured In A Truck Or 18 Wheeler Accident?
This type of case is typically very challenging and complex, which is why it is critical to ensure you have counsel from an experienced truck accident attorney. Our lawyers at the Rodriguez Law Firm have years of experience helping truck accident victims recover the compensation they deserve and fights hard to achieve the best possible outcome. We offer a free, no-obligation consultation and case analysis, and our truck accident cases are taken on a contingency-fee-basis – no legal fees are due unless we achieve a settlement or a favorable result in court.
Who Is Liable In a Truck Or Semitruck Accident?
Determining who is legally responsible can be a long and involved process. The accident investigation is conducted by local law enforcement and federal investigators from the NTSB (National Transportation Safety Board). 
The analysis will include a full evaluation of the accident scene, the truck itself, and reviewing "black box" data. This unit tracks how long the driver has been operating the truck, as well as speed and other vital information. After the investigation is complete, one or more of the following parties may be found liable in a truck accident:
The truck driver

The trucking company

The truck maintenance crew

The firm that loaded the truck

Truck manufacturer

Truck parts manufacturer
Truck accidents are typically the fault of the truck driver, but proving the case will require intimate knowledge and experience in personal injury law. Trucking companies are protected with comprehensive insurance policies, but their defense lawyers engage in tactics in an effort to reduce the value of your claim. You should never accept the first settlement offer – and neither at Rodriguez Law Firm, we are well aware of the tactics that may be employed to reduce a settlement – and we fight back.
What Compensations Are Possible In A Truck Accident?
Our team of experienced truck accident attorneys can help you with fight cases involving commercial vehicles such as 18-wheelers, garbage trucks, construction, and delivery vehicles, and cargo vans. Each of these represents a class of vehicles larger than most and that is typically part of a national network or major corporation. And that simply means in addition to a large fleet of vehicles, they have a large team of attorneys. In other cases, some large corporations have structured their delivery teams in a manner that distances them from legal liability. Nevertheless, we pursue full and fair compensation, going to trial as often as is called for.
The compensation possible after a truck accident depends on what occurred and who was at fault. Because commercial vehicles are so large, and because trucking companies do not always enforce protective measures, any number of injuries or even death can occur. Injuries for which we seek maximum compensation include serious injuries such as brain damage, neck, back, or spine injuries, burns, scars, paralysis, trauma, broken bones, and amputations.
The severity of these injuries is such that they may result in short or long-term disability, creating a variety of hardships including physical, financial, emotional, and more. Hospital bills, surgery, medication, and long-term care can be extremely costly. We will help you pursue the greatest amount of compensation possible.
What To Do After A Commercial Semi-Truck/18 Wheeler Accident Injury?
Whenever one is involved in an accident with a semi-truck or other similarly large vehicle, important steps must be taken immediately. While personally providing or getting assistance with injuries that resulted from the accident, there are certain steps you or another competent adult must perform.
If You Are In An Accident With An 18 Wheeler/ Commercial Semi-Truck You Should Do The Following:
Remain at the scene of the crash

Call 911

Check for injuries on yourself and all passengers

Take extensive photographs and video recordings of the scene as evidence

Exchange license and insurance information with other drivers (do not reveal your policy details)

Make no statements or apologies about the crash. Avoid accidentally incriminating yourself.

File a police report on the scene

Contact a lawyer who specializes in truck accidents
Common Causes Of Truck Accidents With Commercial Semi Trucks & 18 Wheelers?
The FMCSA (Federal Motor Carrier Safety Administration) lists the most common causes of truck accidents
The factors identified by the agency include:
Brake problems

Speed too high for road or weather conditions

A driver taking over-the-counter medications

Illegal driving maneuvers

Driver fatigue

Driver under pressure to deliver a load

Illness

Following too close

Unevenly loaded truck (jackknife)

Driver inattentive

Driver distracted

Tire problems

Illegal drug use

Alcohol impairment

Driver unfamiliar with the area
Call Rodriguez Law Firm Truck Accident Legal Experts
If any motor vehicle accident requires the full experience and expertise of a team of diligent attorneys, it would be those involving commercial trucks. The vehicle's weight and speed can cause greatly increased damage, injury, or even death, and the trucking company likely has a team of very experienced attorneys who deal almost entirely with accidents of this nature. In the aftermath of such an accident, tempers, uncertainty, and confusion will be high. It is of the utmost importance that you have a solid team standing by your side to ensure the process of recovering all possible damages is stress-free, fair, and just. That is what our law firm focuses on. Our team of seasoned trial attorneys at Rodriguez Law Firm is dedicated to providing personalized legal counsel and fighting diligently for our client's rights. Based on the facts of a case—which we pursue with a passion—we seek the maximum compensation possible and we are relentless in protecting those we serve. Call Us Now For A Free Consultation 000-000-0000. 
Same Day Free Consultation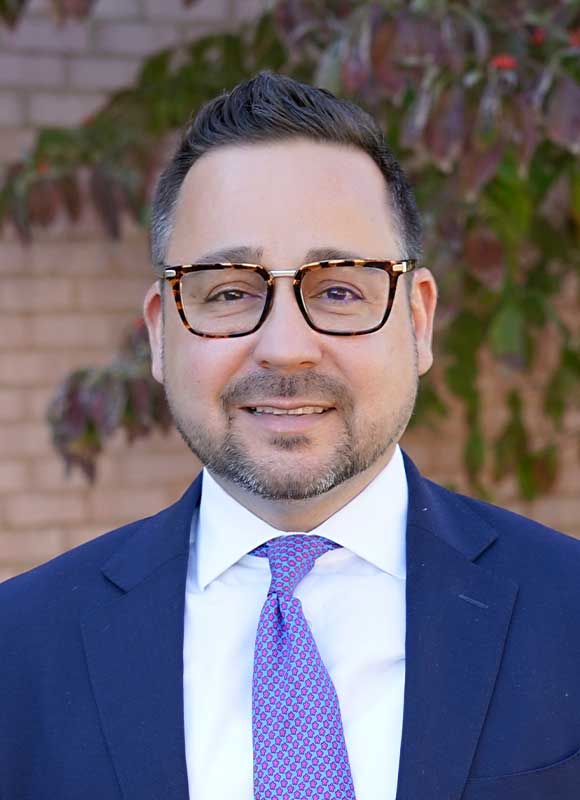 We don't think it's right or fair that injured people have to fight insurance companies, especially as they are still recovering from their injuries. That's why we make it our mission to take the burden off your shoulders.
We don't think it's right or fair that injured people have to fight insurance companies, especially as they are still recovering from their injuries. That's why we make it our mission to take the burden off your shoulders.