It only takes a split second for a personal injury incident to occur. Without warning, lives are changed. One or more victims may be seriously injured or a loved one may be gone forever. The consequences of an incident like this cannot be taken back, but the resulting obstacles can be overcome. Hold the at-fault party accountable and seek fair, complete compensation with Rodriguez Law Firm by your side.
To receive compensation under Texas, Maryland, Virginia or Washington DC laws, you must prove that someone else was at fault and that their negligence was the cause of the incident and your injuries. The legal processes can be overwhelming for anyone but particularly stressful for someone who is still recovering from a serious injury. You can't do this without a skilled and experienced personal injury attorney in Rodriguez Law Firm. Call now at 000-000-0000.
Get The Settlement You Deserve For Your Personal Injury Case
Experienced Personal Injury attorneys

Knowledgeable and Efficient

Free consultation

English and español

Don't Pay Unless You Win
Contributory Negligence And Lawsuit Limitations
Personal injury lawsuits are limited if the plaintiff acted negligently and contributed to the accident. A plaintiff can be barred from recovering compensation if they were 1% or more at fault for an accident. For example, if a plaintiff is speeding and another car cuts them off and causes an accident and injury, the lawsuit may be limited and no compensation will be able to be recovered if the jury determines the plaintiff's speeding deems them even 1% at fault.
Fault can be a challenging issue in personal injury lawsuits. At Rodriguez Law Firm, we will work with you to help determine if there was contributory negligence, and your chances of settling for compensation out of court or winning your case in court.
Types Of Personal Injury Cases:
Types of Compensation For Personal Injury Cases
You may be compensated for damages that go beyond physical and financial loss.
Economic Damages: Financial losses such as medical costs, rehabilitation, lost wages, lost earning capacity, and others.

Non-Economic Damages: Often the largest portion of your claim, these damages include pain and suffering, loss of quality of life and emotional anguish.

Punitive Damages: If the actions of the responsible party were extremely reckless and lacking regard for the safety of others, compensatory damages can be pursued as consequence for those actions.
How Rodriguez Law Firm Can Help Your Personal Injury Case
Gathering Evidence
We will gather evidence to pursue your case. You (the plaintiff) and the other party (the defendant) will formally exchange evidence. We will gather evidence on your behalf by sending the defendant a list of questions, requests for documents, and other data gathering documents. From this evidence, we will build your case.
Negotiating with Insurers
In most cases, we will attempt to reach a settlement before the trial actually begins. If both parties can come to an agreement, the trial can potentially be avoided. The Rodriguez Law Firm takes justice for you seriously when we go about securing fair and meaningful financial compensation. We are aggressive prosecutors of personal injury cases in Texas, Virginia & Maryland, getting you the conclusion you deserve. In many cases, we are able to settle out of court.
Why You Need To Hire Rodriguez Law Firm For Your Personal Injury
FREE CONSULTATION
During your free consultation, we will go over your legal options. All information is kept confidential.
AVAILABLE 24/7
You can contact our personal injury representative any day or time.
NO UPFRONT FEES
You pay nothing until we win your case.
EXPERIENCED
Our personal injury attorneys are efficient, compassionate, and experienced in a variety of personal injury claims.
MAX COMPENSATION
We will fight for maximum financial compensation for your personal injury accident.
HIGHLY RATED
Our positive reviews across multiple independent platforms are a testament to our hard work and service. We will fight for your legal right to compensation and prepare you for the issues during each stage of the claims and litigation process.
Personal Injury Case FAQ
HOW LONG WILL IT TAKE TO RESOLVE MY PERSONAL INJURY CASE?
This is one of the most common, yet difficult questions to answer. Your injury case will move through several phases prior to a final resolution. The first, critical action is to undergo any needed medical treatment for your injuries. You may have to meet with several doctors, undergo surgery or physical therapy.
After your injuries have been fully assessed and your treatment has started, our personal injury attorney in Fairfax moves to the next step, initiating the process of negotiating a settlement with the insurance provider of the negligent party. If a settlement cannot be arranged within a reasonable amount of time, your personal injury attorney should take the next step, and file a lawsuit on your behalf. This part of the process can vary in length, depending on the jurisdiction, the caseload of the judge, and the complexity of the case.
One of our goals at Rodriguez Law Firm is to ensure that we handle your claim in the most time-efficient way possible. We will attempt to move your case through pre-suit negotiations as quickly and effectively as possible. Most cases will move through this phase within a four to six-month timeframe. We will never ignore the best financial interests of our clients to try to resolve a case sooner rather than later. We are dedicated to representing our clients in the most honest and effective way possible, and helping them at every phase of the process.
WHAT DAMAGES CAN I SEEK IN MY PERSONAL INJURY LAWSUIT?
Physical and emotional injuries

Outstanding medical bills and out of pocket costs

Lost wages

Future medical costs for ongoing treatment

Punitive damages (for willful and reckless behavior)
HOW LONG DO I HAVE TO FILE A LAWSUIT AFTER A PERSONAL INJURY ACCIDENT?
Each personal injury case is different and each will have a unique outcome. There are several factors that determine how much a case will yield, including
Total medical bills

Possible future medical expenses

Percentage of fault of each party

Past and future lost wages
Effect of the injuries on lifestyle, work, family, and other important aspects of life
These are just a few of the numerous factors that determine the value of your case. The experienced personal injury attorneys at Rodriguez Law Firm will walk you through the good and bad aspects of your case and try to help you best understand what to expect. Our goal is to keep our clients informed and to work with them to ensure that they are left in the best possible position after suffering a traumatic accident
Call Rodriguez Law Firm if you want the best representation, and the maximum settlement at 000-000-0000.
Same Day Free Consultation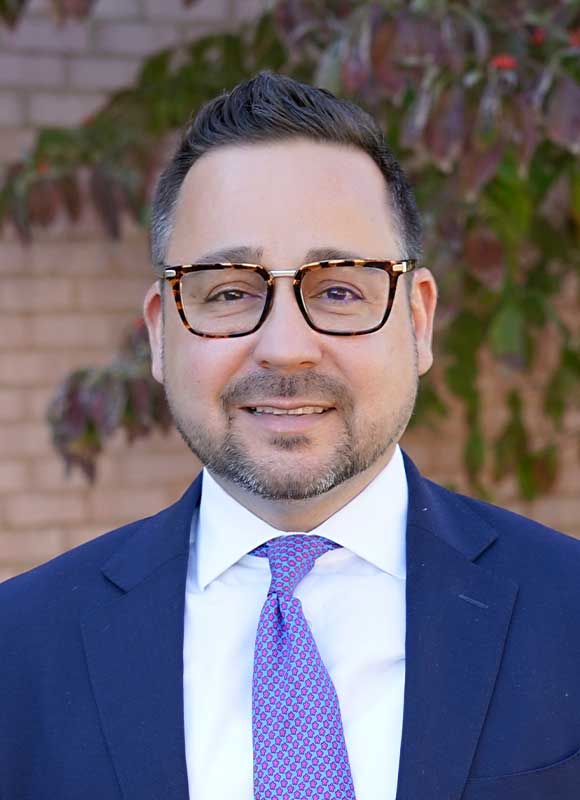 We don't think it's right or fair that injured people have to fight insurance companies, especially as they are still recovering from their injuries. That's why we make it our mission to take the burden off your shoulders.
We don't think it's right or fair that injured people have to fight insurance companies, especially as they are still recovering from their injuries. That's why we make it our mission to take the burden off your shoulders.