Are you looking for the best law firm in Prince William County with a vast experience in multiple legal matters ranging from personal injury, car accidents, and criminal charges? Then look no further. Rodriguez Law Firm is here to help.
We understand that facing these legal obstacles can be stressful when you are on your own, which is why we are here to give you the support you need. Our Prince William County Criminal Defense helps you explore the legal options in your case and advise you on the best decision because we know how a stained criminal record can affect your future.
We combine our skills, knowledge, and experience to help you achieve your objectives. Our consultation is free. You only have to contact 855-585-1500
Prince William County residents get personal injuries due to the accidents experienced almost daily on the highways. These injuries can lead to long-term effects that can prevent you from returning to normal activities such as work.
Some may even require special treatment, which can be very expensive. Our Prince William County personal injury attorney helps you file your case correctly and promptly to ensure you are compensated for personal injury accidents.
In case wrongful deaths occur in the accidents, our injury attorney helps review facts about your situation to prove the defendant's negligence for you to receive a wrongful death compensation. We offer compassionate guidance to the surviving loved ones throughout the legal proceedings.
Slip and fall accidents cause severe injuries such as brain injuries or permanent disability. It can be challenging to prove that the accident happened due to the property owner's negligence. And the insurer may try to discredit them to avoid compensating you.
Our attorney is experienced in these cases and will therefore help you confirm that the accident happened due to the unsafety of the property, which will help you get compensated.
Medical malpractice is also a subset of personal injury. These cases are usually complicated and require much time to research and document the findings. It takes even longer if the medical malpractice leads to death. Our attorneys have extensive knowledge of medical malpractice claims so that you can be assured of the best outcome for your case.
Brain injuries such as a fractured skull or brain hemorrhage which occurred due to accidents can be pretty detrimental to your health. A brain injury attorney will ensure that you get the compensation you deserve.
You need to contact a personal injury lawyer who will thoroughly scrutinize your situation to prove that the accident occurred because the defendant had not maintained the required safety standards of the premises in case of premises liability.
Car accidents are never easy. Whether injuries occur or not, they leave drivers traumatized due to the collision. In case of damages and injuries, the victims are left with expensive bills to pay for their treatment.
Nowadays, most people prefer Uber or Lyft to traditional taxis for convenience. Sadly this means of transport is also subject to accidents, so what happens when you get injured in an Uber/Lyft accident? You should contact our lawyers, who will help fight for your rights and the compensation you are entitled to.
Truck crashes are among the most common auto accidents leading to devastating injuries. All these injuries require immediate medical attention, which needs compensation.
Our attorneys also have invaluable resources to collect additional evidence and provide for your motorcycle crash case.
Car crashes can also subject you to a lot of pain and significant injuries and can lead to you missing work, we know this, and we are here to help you navigate the process to claim the compensation you deserve.
Bus crashes are also severe and require compensation for any damage and injuries sustained during the accident.
Suppose you are a pedestrian in an accident with a motor vehicle? In that case, it is always advisable to consult with a personal injury lawyer because insurance companies constantly try to protect the driver and always want to place the fault on the pedestrian.
The attorney will collect police reports and medical insurance and also interview the witnesses to find information which will help to find information to be used to compose a demand letter to request insurance compensation.
When facing any criminal charge in Prince William County, it is always advisable to contact the Prince William County Criminal Defense to help you better your options and increase your chance of having a positive outcome from the court proceedings.
Assault battery is mostly alleged in domestic violence situations. They are prevalent and have dire consequences. When charged with this crime, it is always advisable to contact a virginal Criminal defense attorney because they have experience in these cases and will help you have the best outcome.
Disorderly conduct and intoxication are common offenses in Virginia and very harsh consequences when found guilty. So you need a Virginia criminal defense attorney to help contest the allegations.
Driving on a suspended license can cost you jail time if you do not know the most common defenses. That is why it is wise to contact a lawyer.
DUI is a grave offense in Virginia and can lead to your driver's license termination. Please contact a lawyer immediately after you are arrested on this charge.
Federal crimes always call for an experienced lawyer. Prince William county lawyers garb every opportunity to ensure dismissal or reduced charges for your case.
In the Case of Bench Warrant, an experienced Prince William County can help you to explain options to help avoid suffering from the harsh actions taken against you.
Drug charges can go on your permanent criminal record. Please do not talk to any police or prosecutor without a criminal defense lawyer if you are charged with these allegations.
Juvenile crimes can lead to probation. In Virginia, any person above14 years old is treated as an adult. Hiring a Virginia criminal lawyer can help protect your child's future and prevent your child's criminal record from being stained.
Most drivers leave the scene after an accident to hide the evidence and make it impossible to claim compensation. A leaving the scene lawyer is experienced in these matters and can help you collect evidence to help your case.
Probation violation can risk you going to jail for the remaining suspended time or impose additional restrictions on your probation. If you are accused of this, you must contact a lawyer immediately
Theft and fraud crimes are classified as a felony or misdemeanors depending on the seriousness of the crime. Hiring a criminal defense attorney is necessary if you or your loved one is accused of taking something that does not belong to them. They help carefully analyze your case and give you the best legal advice.
Being charged with a misdemeanor or a felony case in Prince William County may not be a simple task, but choosing the best Criminal Defense lawyer in Virginia can help ease the anxiety. They are Prince William County natives, so they know the court processes. Therefore, with their experience, they know how to build the best defense.
Our criminal defense, personal injury & car accident lawyers are always available to discuss your case for free. Please get in touch with Rodriguez Law Firm 855-585-1500.
Same Day Free Consultation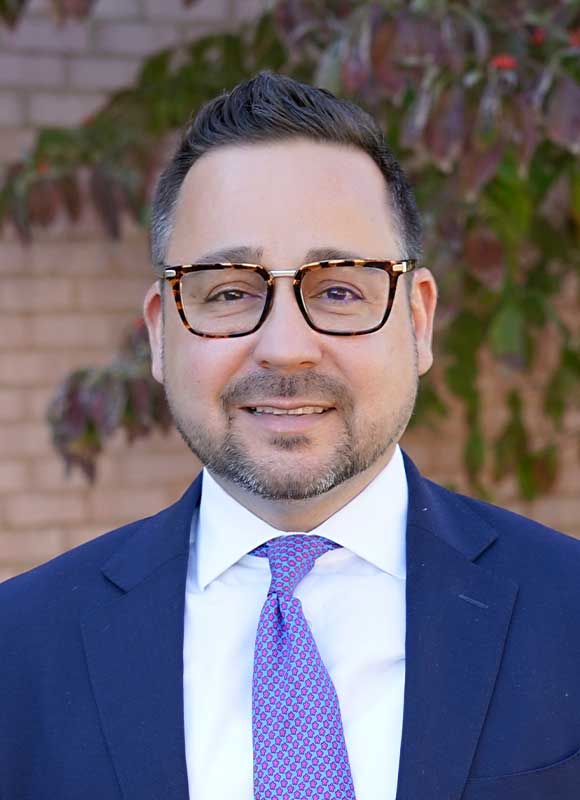 We don't think it's right or fair that injured people have to fight insurance companies, especially as they are still recovering from their injuries. That's why we make it our mission to take the burden off your shoulders.
We don't think it's right or fair that injured people have to fight insurance companies, especially as they are still recovering from their injuries. That's why we make it our mission to take the burden off your shoulders.