All vehicle accidents pose a risk to human life, but motorcycle accidents are among the most dangerous. Even if wearing protective gear, a motorcyclist has very little protection if hit by a car, truck, or any other vehicle. The motorcyclist is thrown from the bike, hitting the roadway. Motorcycle accident victims commonly suffer serious, catastrophic, or fatal injuries. Call Rodriguez Law Firm For A Free Consultation at 000-000-0000.
At Rodriguez Law Firm, we have over a decade of experience representing victims of motorcycle accidents, and pursuing full and fair compensation for all damages. No amount of money makes up for the physical and emotional trauma and the changes in your quality of life. However, it will pay your medical bills, cover the costs of rehabilitation, lost income, diminished earning capacity, and other, more personal damages, such as pain and suffering.
Do You Need A Personal Injury Attorney?
The at-fault driver's insurance provider will attempt to pay out as little as can be negotiated. You must have a motorcycle accident attorney who is familiar with insurance companies, their teams of defense attorneys, and the tactics they employ to reduce the value of a settlement. We are talented negotiators, litigators, and trial lawyers, and we are committed to seeking justice and full compensation for our clients. Don't take chances with your future health – call us for a free case review.
What Is My Motorcycle Crash Injury Case Worth ?
Each motorcycle accident case must be evaluated to determine the amount of compensation to pursue when filing a claim or lawsuit. Our experienced personal injury attorney will evaluate every detail in your case, and is ready and able to aggressively pursue the maximum possible. Compensatory damages are in three categories:
Punitive damages: If the at-fault driver was found under the influence or committing an act of gross negligence, they might be required to pay punitive damages, or those intended to punish. Punitive damages are capped at $350,000.

Economic damages: Hard costs like medical bills, lost wages, lost earning capacity, and the estimated future medical expenses are called economic damages.

Non-economic damages: Some of the damages in a motorcycle accident are intangible but very real, including pain and suffering, and changes or losses in your quality of life. Our personal injury lawyer will full evaluate your case to determine the appropriate level of non-economic compensation in your case.
What You Should Do After A Motorcycle Accident?
If you or a loved one suffer in a motorcycle accident, there are immediate steps you should take, when possible:
Seek medical care: Your health is the most crucial issue. Seek medical care as quickly as possible by calling 911 for emergency services. 

Speak to the police, but deal only in facts: For law enforcement, you want to provide as much factual information as possible – but stick to the facts and never admit fault.

Gather evidence: Photographs of the damage, street conditions, and the positions of the vehicles can be critical evidence in your case, so obtain as much as possible.

Speak to witnesses: Anyone who witnessed the accident can provide valuable testimony, so gather names and contact information.

See a doctor: If your injuries are mild, and not so severe as to warrant transportation to the ER, see a doctor to evaluate your condition. Get them to do a full checkup, as you may have hidden injuries that are masked by shock. Some head injuries do not involve pain but can be fatal if not treated immediately.

Consult with an attorney: Navigating the process of filing an insurance claim or lawsuit can be overwhelming, and you need legal help. At Rodriguez Law Firm, we offer free, no-obligation consultations and are available 24/7 to help you make it through this traumatic, challenging time.
Common Motorcycle Injuries
Even with a helmet and protective gear, motorcycle riders often suffer catastrophic injuries in an accident. We often see victims with the following types of injuries:
Traumatic brain injuries

Spinal cord injuries

Neck injuries

Back injuries

Head injuries

Internal organ damage, bleeding

Amputations

Disfigurement

Severe abrasions (road rash), burns

Broken bones

Paraplegia, quadriplegia
While modern medicine can perform miracles and may be able to restore health after some types of injuries, in other cases, a motorcycle accident victim will be living with permanent disabilities. A lifetime of continued medical care may be required, at a high cost.
State Laws On Motorcycles
Knowing important laws will help you ride safely, and help you understand when you were in the right if an accident occured. Some of the laws designed to make motorcycle riding safe and enjoyable for all parties concerned include the following:
Motorcycles may use HOV lanes. Motorcycles, by law, are allowed to use HOV lanes.
Because motorcycles are lighter than cars and often fail to trip street light sensors that alert the system to waiting vehicles, motorcycles may proceed through a red light in certain situations: If they come to a complete stop, check all directions of vehicle travel, and wait for either two full cycles or two minutes before proceeding.
No minimum age limit exists for motorcycle passengers. Passengers must: Use foot rest or pegs, be in a proper passenger seat, and wear a helmet and eye protection.
Side by side riding of motorcycles is legal and often safer, as the group of motorcyclists is more visible, and better lit for nighttime riding. Motorcyclists may "lane split" with one another.
Common Causes Of Motorcycle Accidents 
Motorcycle accidents are caused by a wide variety of reasons. No matter the cause, a motorcycle accident lawyer who will fight diligently on your behalf is your best guarantee of receiving full and fair compensation for your physical, property, and emotional damages. Common causes of motorcycle accidents include:
Inclement or extreme weather

Distracted driving

Excessive speed

Roadway hazards

Bad road conditions and poor maintenance

Drivers who are under the influence of alcohol or narcotics

Texting or the use of a cell phone while driving
WHY CHOOSE US?
We are a Top 100 Virginia law firm led by one of the top 40 under 40 lawyers, with years of experience. Some states enforce a law to the effect that if you, the victim, contributed in any to the accident, recovering compensation from the offending driver may be impossible. Additionally, insurance companies look for any and every reason not to pay as much as is often deserved by victims. You need a team of experienced and professional attorneys on your side who will fight for the opposite: full and just compensation to the maximum amount allowable by law. We hire professionals in every part of our lives for their extensive knowledge and experience. A distressing motorcycle accident is no time to do otherwise. If we fail to secure compensation for you, our services are not charged for. This incentivizes our team to pursue the greatest compensation possible and eases any financial burden you may be experiencing.
Contact Rodriguez Law Firm For A Free Consultation
If you or a loved one have suffered in a motorcycle accident, call us at our law office. Our founder, Mr. Dagoberto Rodriguez, was listed by the National Trial Lawyers Association as a "Top 100 Lawyer in Virginia" and has been awarded the prize of "Top 40 under 40." He, along with every member of our legal team, is dedicated to the people we represent. We pursue the maximum possible compensation for motorcycle accident victims and are talented litigators who do not back down. Contact us today for a free, no-obligation case review.
Same Day Free Consultation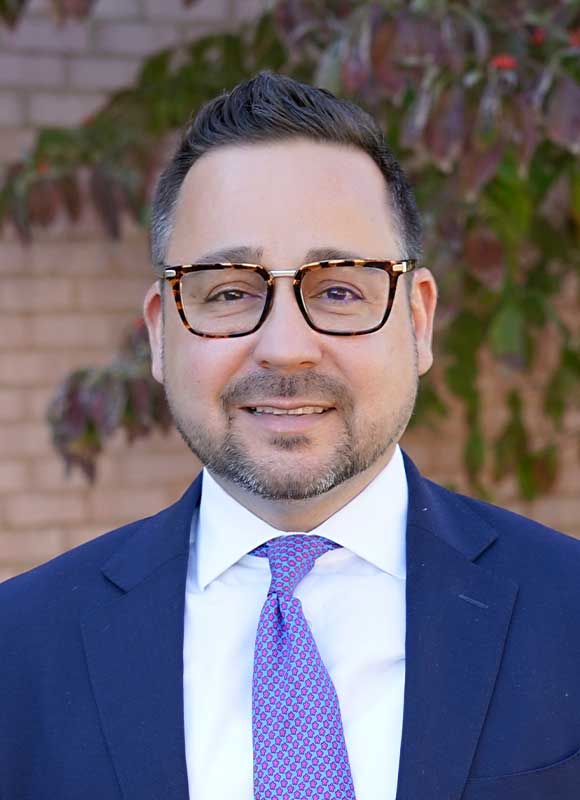 We don't think it's right or fair that injured people have to fight insurance companies, especially as they are still recovering from their injuries. That's why we make it our mission to take the burden off your shoulders.
We don't think it's right or fair that injured people have to fight insurance companies, especially as they are still recovering from their injuries. That's why we make it our mission to take the burden off your shoulders.