The chances of a personal injury incident in El Paso, TX occurring are very high. Accidents can bring unprecedented problems including serious injuries or even loss of life. When such incidents occur, their consequences cannot be reversed, but measures can be taken to hold the responsible parties accountable.
For fair and complete compensation, you can always rely on the Rodriguez Law Firm to assist you. Rodriguez Law Firm offers personalized legal assistance to anyone with personal injury cases, ensuring that justice is served. Contact us now on 000-000-0000 to get in touch with our personal injury attorneys in El Paso, TX and be guided in your legal process involving a personal injury case.
Rodriguez Law Firm was founded by Dagoberto Rodriguez. Mr. Rodriguez is a well-known personal injury lawyer and legal specialist. He is fully dedicated to every personal injury he partakes and represents all of his victims in liability cases with exquisite professional standards. Dagoberto Rodriguez's practice particularly deals with personal injury litigation and he has been able to recover millions of dollars in settlements.
Born in Caracas, Venezuela, Mr. Rodriguez went to study at Universidad Santa Maria, Escuela de Derecho. He graduated with a law degree and in October 2001, he decided to relocate to the United States. Mr. Rodriguez aimed at fulfilling his dream of furthering his legal studies and beginning a career as a specialized attorney.
Mr. Rodriguez attained his Juris Doctor degree from University of Kansas School of Law and went ahead to attain Master of Law in International Business from The American University. 
In El Paso, TX the most important thing needed in order to receive compensation, is strong evidence showing that your injuries were as a result of the negligence of another person.
The legal processes involved are tedious and they can be especially stressful to people who are recovering from their injuries. Luckily, you can always rely on Rodriguez Law Firm; one of El Paso, TX best skilled and experienced personal injury law firms.
The following are a variety of personal injury services you can get at the Rodriguez Law Firm.
Accidents may occur leading to brain injuries. Often, a traumatic brain injury (TBI) can cause permanent disabilities with physical, mental, and emotional consequences. In such cases, you need a competent, adept, and dedicated personal injury lawyer to assist with your legal issue.
Our legal team at the Rodriguez Law Firm have been successful in recovering millions in damages from difficult, high-value cases. You can get individualized legal counsel in El Paso, TX, both in English and Spanish. We are always determined and dedicated to get a jury verdict or settlement that is just and fair.
A slip and fall accident occurs when a negligent party leaves a slippery, oily floor that can make someone fall. If there are serious health concerns as a result of a slip and fall accident, you should file a legal claim or lawsuit to be compensated by the liable parties.
A slip and fall injury case is mostly determined by the evidence supporting your claim, and also the experience and legal skill of a slip and fall lawyer. At Rodriguez Law Firm, you can get a slip and fall lawyer in El Paso, TX who will ensure that the liable party is held accountable while pursuing a just and fair compensation.
Any person who owns or manages property has a "duty of care", which means they should ensure people working, visiting, or living on the property are reasonably safe from harm. If there is a defective or unsafe condition on the property that leads to an injury, a premises liability lawyer could offer legal assistance to hold the owner of the property accountable.
At Rodriguez Law Firm in El Paso, TX, we believe that every victim who is injured deserves to get the maximum possible compensation. Our premises liability lawyers are knowledgeable, experienced, effective, and offer personalized focus to every client being represented.
There is nothing more terrible than losing a loved one due to an act of negligence. It causes unimaginable grief and pain to the family that has been left behind. In order to get some level of justice, a wrongful death attorney in El Paso, TX could help the close family file a lawsuit against the negligent party to recover compensation.
There is no jury award or settlement that can truly compensate for the loss of a loved one, however, financial security can be provided while ensuring that the responsible parties are brought to justice.
At Rodriguez Law Firm, we have a team of wrongful death lawyers who go over and above in personal service and are fully dedicated in helping out families in similar scenarios to seek justice and receive compensation for all damages. In case you need to file a wrongful death claim, you can always contact us and get an initial free consultation.
Car accident injuries happen every single day. Rodriguez Law Firm's lawyers specialize in the following car accident cases. 
Why Rodriguez Law Firm Is Your Best Choice
Dagoberto Rodriguez, founder of Rodriguez Law Firm, has received recognition in "Top 40 under 40" and has been listed as a Top 100 Lawyer in Virginia by the National Trial Lawyers Association.
Rodriguez Law firm in El Paso is well-renowned and has achieved a remarkable reputation for legal excellence, employing a top tier personal injury legal team that is well versed in personal injury and car accident law. We also offer services to people in El Paso, TX. Contact us today on 000-000-0000 and get a free initial case consultation from our team.
Same Day Free Consultation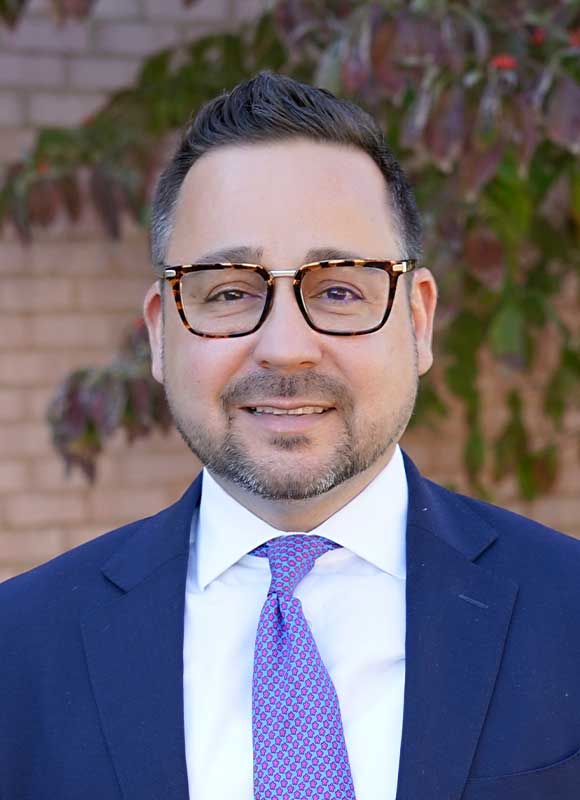 We don't think it's right or fair that injured people have to fight insurance companies, especially as they are still recovering from their injuries. That's why we make it our mission to take the burden off your shoulders.
We don't think it's right or fair that injured people have to fight insurance companies, especially as they are still recovering from their injuries. That's why we make it our mission to take the burden off your shoulders.